1
« on: August 03, 2005, 03:14:51 pm »
I am looking for a companion dog for my female yellow lab. Her previous companion, an Alaskan Malamute died of old age a few months ago, and she needs a friend and playmate. In addition, I miss having a second dog.
WHAT I AM LOOKING FOR:
I am looking for a large to extra large young male dog (6mos to 2 years), preferably a Shepherd or a Shepherd mixed with Lab, Malamute, Husky, or Great Dane.
The ideal dog would tend towards being a large shepherd type with a short coat. Stand up ears a must. Dark colouring preferred but all colour types considered. He does not have to be purebred.
The dog must
*not*
be neutered, as my female (who is spayed)does not respect fixed males. If you are a rescue group who would allow a certified vasectomy in leiu of full neutering, that is fine too. I do not intend to breed this dog, nor use him for guarding/security purposes. He is to be strictly a family pet.
Here are some images of dog types I am looking for:
[img width= height=]http://www.extension.umn.edu/distribution/youthdevelopment/images/7046_p13a.jpg[/img]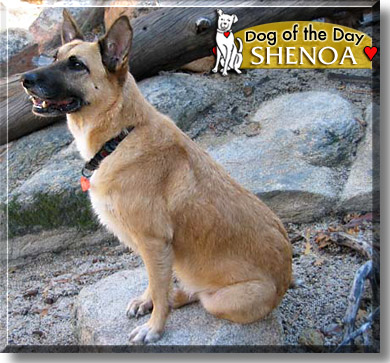 [img width= height=]http://www.middletownpaws.org/images_dogs/Allie.jpg[/img]
[img width= height=]http://members.petfinder.org/~MD27/assets/images/Pharoah1th.jpg[/img]
I have a very loving home with a large yard and lots of attention being paid to the dogs. Whatever dog we end up with will be given our total love and affection in a safe, clean home.
If you have a dog which meets the above description, or know of one, please contact me at the e-mail address below. Or Call me at 530-218-6488. Photos are appreciated.
Thank you!
E-mail wendeld2000@yahoo.com