31
« on: August 27, 2007, 08:15:34 pm »
when you have this in your back yard...
This is the woods on our property. We have trails cut through it for walking and for driving the golf cart on. The dogs love going out there and exploring.
You can see the teepee my hubby and the kids are building in the background: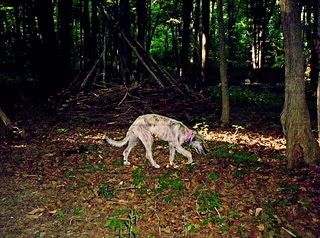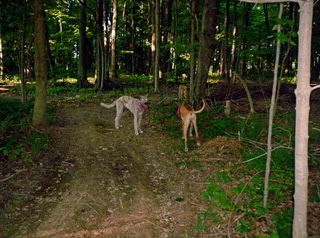 In this pic. Thorn was trying to play...Morgie is a whimp and was laying flat to the ground...LMAO: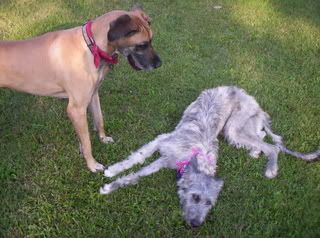 in this shot you can barely see the kids playing soccer in the back ground.