1
« on: November 14, 2008, 11:52:48 am »
We decided to give our dogs a special treat today and made them dog biscuits! I LOVE to cook so, it was a lot of fun for me! They absolutely LOVE them!!!!
Here is the recipe if you would like to make it for your own dogs! Also,This is one of my own recipes!
Katy's OMG Tuna Biscuits!
2 cups of self rising flour
3 tablespoons of canola oil
2 eggs
1 can of tuna in spring water(do not drain)
1/4 cup of cheese(we used mozzarella and cheddar)
1/4 cup of water
Preheat oven to 375 degrees. Combine all ingredients until well mixed. Spoon rounded teaspoons on mixture onto ungreased cookie sheet.
Bake for 15-20 minutes. Refrigerate any leftovers! Let cool for 5 minutes and let your dogs enjoy!
***You can also substitute the tuna and cheese, for peanut butter or chicken and garlic, etc. Be creative!
Here are some pictures! Enjoy!
Mixing the ingredients together!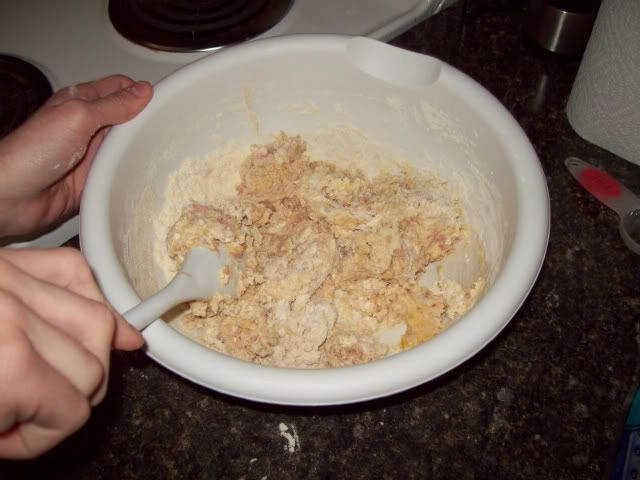 What they look like before you put them in the oven.
Mya, Tank and some of the dachshunds waiting for the treats to be done!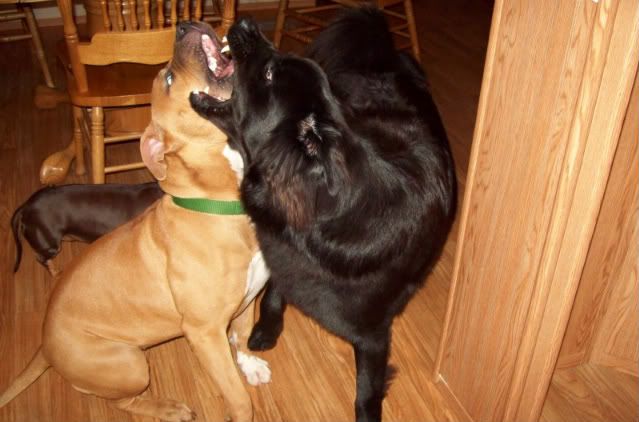 What they look like straight out of the oven.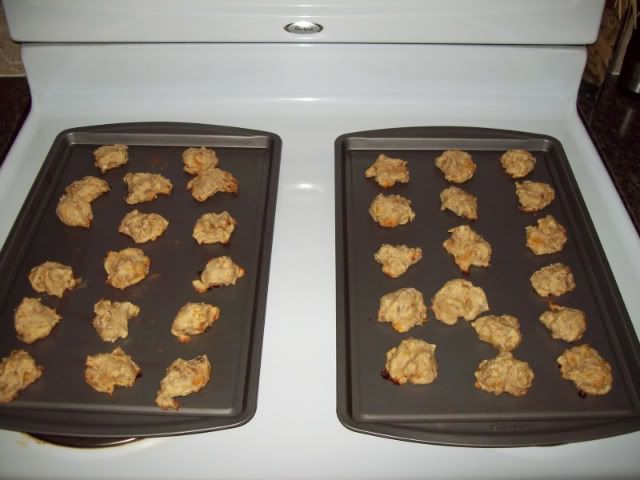 Tank says, "YUM!!! Those smell delicious! Give me some right now!!!"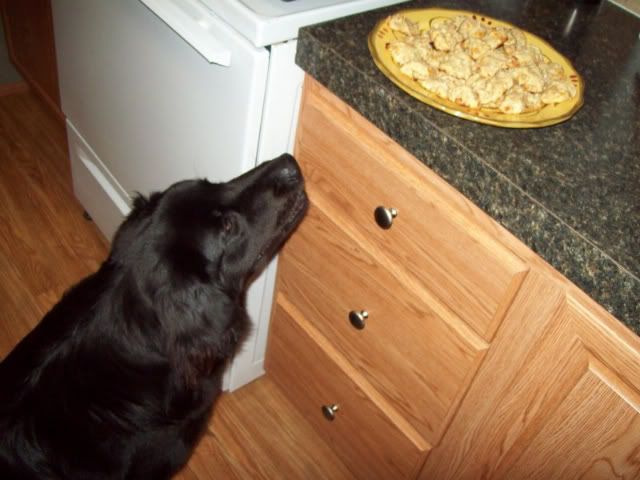 The finished product!