1
« on: July 03, 2009, 12:29:03 pm »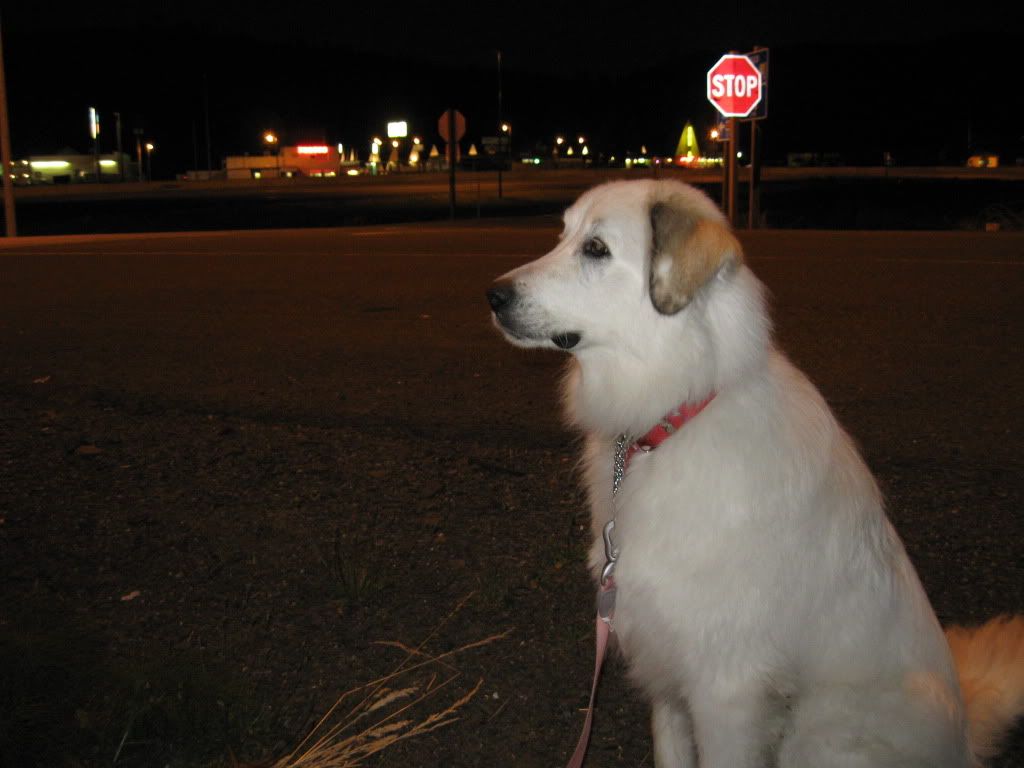 Here is Lucy while we waited 2 hours for the tow truck in Drain Oregon. The clutch went out on my 95 saab and thankfully we were able to get to Drain. And thank goodness there is a best western!! love love love best western. We got to ride in the car on the tow truck. There was nothing open and lucy hadn't had dinner, but there was still someone at the closed convenience store who took pity on her and gave her the left over hot dogs. This morning she dinned on pita and turkey sandwich.
I gotta say being stuck in the side of the road in the dark it sure was nice to have my big girl with me.
Anyone got any travel or stranded with dog stories?