46
« on: February 24, 2006, 09:49:38 pm »
Meet Luke and Posey. 4 mo old rat terriers I am watching for a friend who's female just had a litter of 8 pups early this morning. They are actually needing homes, and I am hoping to be keeping one of them if I can convince my husband.
Posey is a chocolate tricolor female, and Luke is a black tricolor male.
Keiko meeting Posey
Gunther meeting Luke
Although blurry, one of my fav pics, as Luke goes flying thru the air at Posey
Puppies running
Rattie butt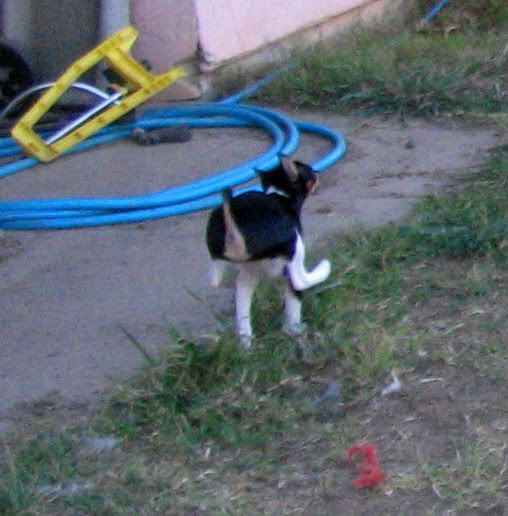 First game of tug-o-war
I like this pic although blurry as well. Gunther is terrified of balloons and went running out of the way when Posey came running by.
Three doggie butts
Needing a break after all that running.